JON TURNER | PRODUCER | DIRECTOR
Matt Baker: Christmas Travels with Mum & Dad
Factual Entertainment
Matt Baker: Christmas Travels with Mum & Dad
Matt Baker and his mum Janice, dad Mike and their old, refurbished caravan are off on a festive adventure in the North East. Having a well-deserved break from running their organic Durham hill farm, Matt takes his mum and dad to explore County Durham's spectacular Raby Castle and its wider estate.

The Bakers meet the Raby team as preparations begin for their Christmas celebrations. Matt arranges a surprise carriage ride for his parents to arrive in style at the castle before they begin to discover Raby's rich history and Christmases dating back to the 14th Century. Janice finds the enormous Medieval kitchen and helps volunteers with the seasonal job of polishing the castle's vast collection of copper. Matt and Mike take in the sights of the picturesque Deer Park, home to two species of deer which have been at Raby since Norman times. And, before Matt joins his Mum to make Christmas mince pies inspired by a 250 year old recipe, he delivers winter feed to the estate's heritage Longhorn cattle.
No festive trip would be complete without paying a visit to Raby's Christmas Tree Forest to select the centrepiece Christmas Tree. Janice fashions the traditional giant wreath for the castle door and before heading home the Bakers hang the enormous wreath, decorate the first of nine Christmas trees and sample mince pies in front of the roaring castle fireplace.
Show Link:
https://www.channel4.com/programmes/matt-baker-christmas-travels-with-mum-dad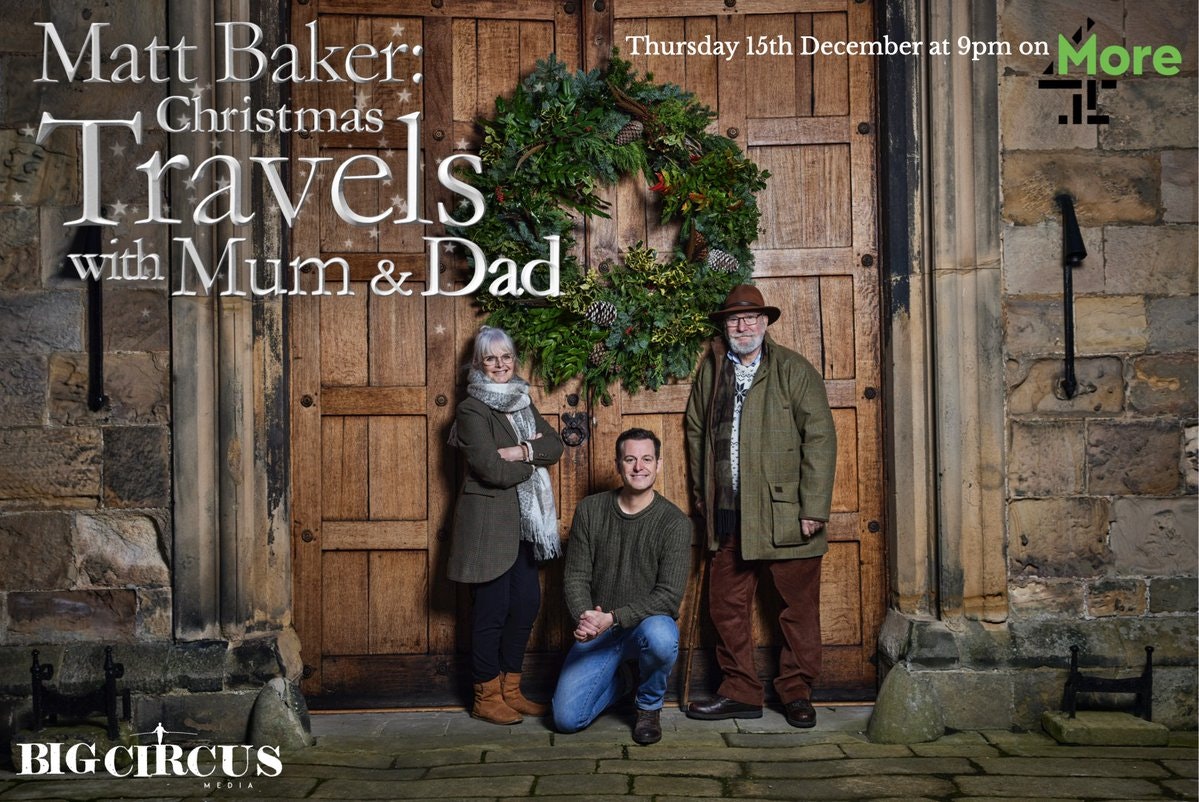 Factual Entertainment